About
Classes
Schedule
Directions
FAQ
Gallery
Race Results
Forum
Email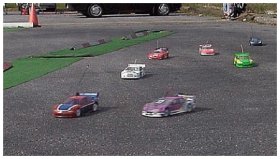 South Jersey Cost Controlled Racing (SJCCR) is a radio controlled auto racing program based in Williamstown NJ. The majority of our on-road (asphalt) races are held in the parking lot of the Alpine Lounge in Williamstown NJ. We also race off-road (dirt) at Checkerboard Raceway in Elwood which is near Hammonton NJ. We also have a traveling "Rally Summer Series" which takes us to different tracks and locations each race to simulate the full scale WRC Rally series!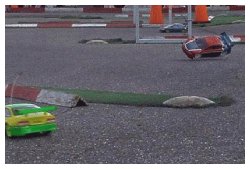 All of our races are scored by the latest AMBrc scoring system along with the latest Autoscore scoring software. Racers of all ages and backgrounds are welcome to come and participate with FUN being the primary objective.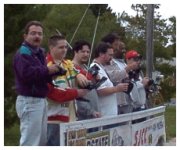 So, plan to come out and see for yourself what organized radio controlled auto racing is about. It's always a "family oriented" atmosphere! Spectators are always welcome and the admission for spectators is always free! Spectators are also encouraged to bring lawn chairs to enjoy all of the racing action.

Hope to see you trackside!